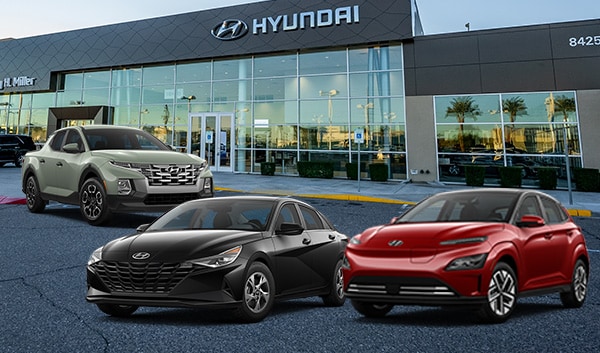 These five Hyundai models have been included by Cars.com in their 2023 Best Value New Cars report.
2023 Hyundai Kona SE
2023 Hyundai Elantra SE
2023 Hyundai Santa Cruz SE
2023 Hyundai Kona EV SE
2022 Hyundai Tucson PHEV SEL
Seventy-plus vehicles were evaluated in four categories (small SUVs, EVs/PHEVs, small pickups, and cars), selecting those offering up the best value for the price based on consumers' demands for "must-have" features and affordability, including consideration for annual fuel costs and warranty.
Models shown: 2023 Kona EV SE, 2023 Elantra SE and 2023 Santa Cruz SE.