2018 is here! We know you're not serious about eating kale twice a day for the rest of the year—adopt a New Year's resolution that you'll really love. We recommend resolving to take home a new-to-you Hyundai. Buying a used car is every bit as exciting as purchasing a new one. It's new to you and will make you instantly more popular in your carpool circle. Here are a few additional reasons why you should purchase one this year: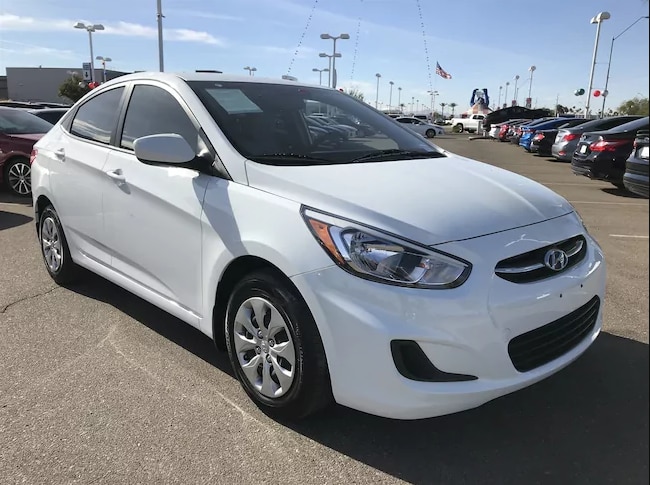 They're affordable. This is perhaps the most popular reason to take home a used vehicle. They're just as lovely and stylish as their new counterparts, but often come at a much more appealing price. Affordability is of the utmost importance to families and individuals everywhere when seeking a new set of wheels. Opting to purchase a pre-owned vehicle is a great way to stay at or under budget while still satiating the all-too-important need for transportation.
They're dependable. Hyundai models age better than cheese. Their quality engineering and excellent fuel efficiency hold up well against the Arizona elements and passage of time. This means they're suitable for commuting, larger families, road trips, and more. Their dependability is extremely versatile and won't let you down.
They're accessible. You can buy them online. That's right—just like Amazon Prime but with four wheels and an impressive engine under the hood. Our dealership offers a unique take on online inventory. We have an

Express Buying option

that saves you money and time. You can scroll through images and be wowed by our exclusive express pricing. After you go through the process, pick your used car up at our dealership. It's easy, quick, and a wonderful way to kickstart your 2018.
Used Hyundai models are the way to go. They're affordable, dependable, and extremely accessible. Whether you're a college student seeking basic transportation, a new family about to expand, or simply weighing your options, browse our inventory of pre-owned vehicles as your New Year's resolution. Trust us. This is one you can actually keep.