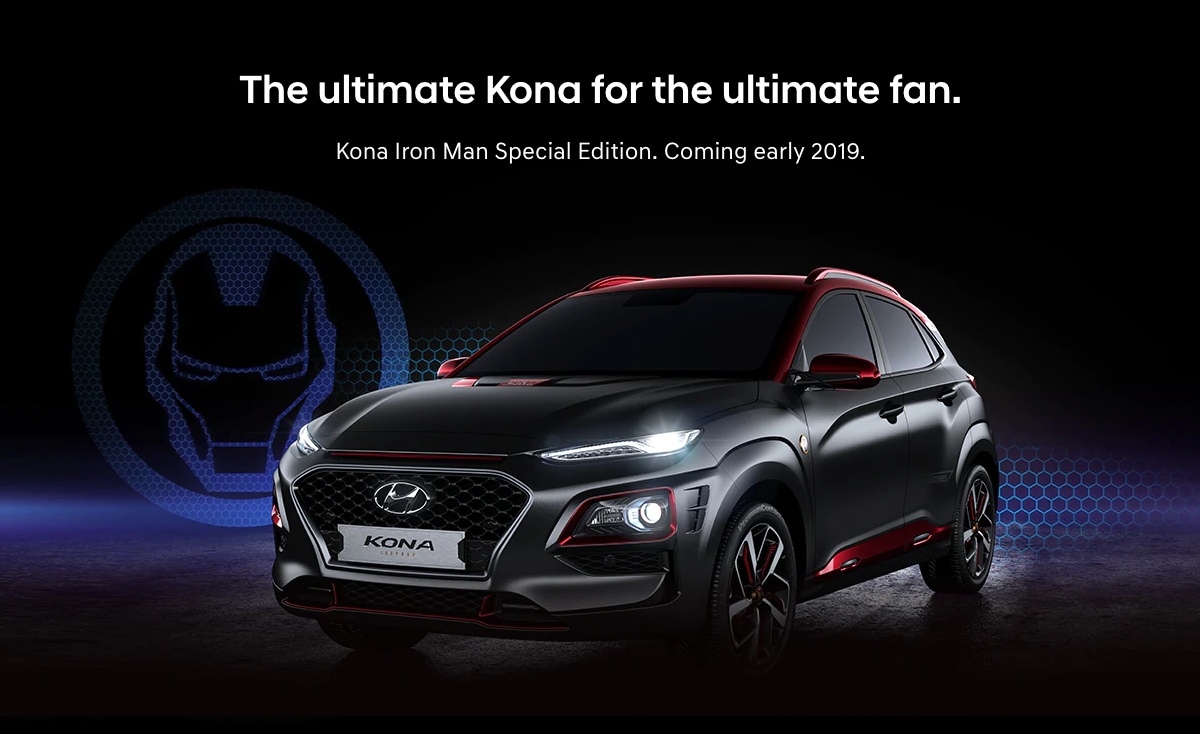 We could say that there's a new sheriff in town, but that doesn't quite cover the magnitude of this announcement. There is a new SUPERHERO in town, and it's a Hyundai—we can't contain our excitement! Hyundai partnered with Marvel to create the latest, greatest, and most daring superpower known to earth to date—the Kona Iron Man Edition SUV. Say hello to your new favorite superhero and most anticipated upcoming car.
You've known and loved Hyundai's newest SUV addition since it was announced earlier last year. It's sleek, powerful, and roomy. It has laudable safety features, entertainment options, and a fuel efficiency that makes other competing models look like tanks. This spiffy new edition just takes all of that up a notch—or ten. The Iron Man Edition pairs all of the tech of the famous suit with the suave style of Tony Stark. It comes standard with an elegant exterior black matte finish and is trimmed/ armored with bold red for extra style and statement points. Like the original, it can still fit the whole family, but they'll be much more impressed in this one once they see all it has to offer.
Save every damsel in distress with all-wheel drive and Hyundai's finest safety features, like Forward Collision-Avoidance Assist. The Heads Up display on the dashboard will make you feel just like Tony Stark with his trusty Jarvis system in tow. In addition, Hyundai reports that you'll also make your daily commute with Tony's signature on the dashboard and an Iron Man mark on your Kona smart key—it just doesn't get more super than that! You'll quickly become the most sought-after member of your kids' carpool group.
This is a model worth noting. While we eagerly wait for it to arrive in 2019, drop by our dealership in Peoria and take a test drive in a standard Kona. Trust us, this model doesn't disappoint. It's an SUV worthy of even Tony Stark with its impressive fuel efficiency, sleek exterior, and roomy interior! Examine our inventory online and take a peek at our exclusive monthly specials. We have over 60 models in stock today—come claim yours!